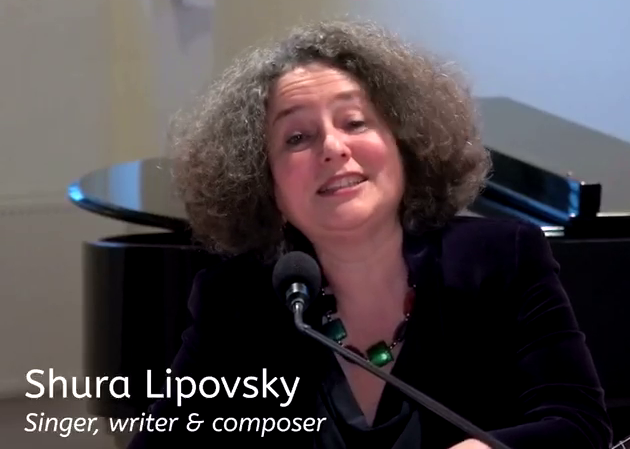 Paul Prenen / Kimball Huigens, piano
Erica Roozendaal / Bart Lelivelt, accordion
Marjolijn van Roon, recorder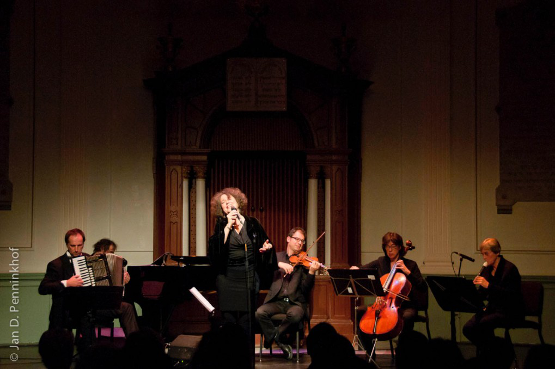 <>"My young years had been filled with Russian music, poems, Yiddish songs and many conversations about political developments in the Soviet Union. At that time, the question that I often felt rising was: In this land that has produced so many great people, so many artists with lives reflecting such a richness of soul, why such a violent history?"
Shura Lipovsky
An invitation by the Amsterdam Concertgebouw in 2010 inspired Shura Lipovsky to put together a new ensemble, 'Novaya Shira' -New Song-, to build a program around Yiddish and Russian culture, bridging the two worlds.
The concert in the Amsterdam Concertgebouw took place on the 16th of February 2011 with great success.
Since 2010, Novaya Shira performs regularly on national and international stages, honoring the name 'New Song' with new Yiddish poetry and compositions by Shura Lipovsky.
For the festival in 2016, the Bonner Klezmer-Tage, she was invited to open the festival with a concert of Sephardic songs. For that occasion she revived her old ensemble, Hapilpel, with Monique Lansdorp (violin), Bart Lelivelt (accordeon) and Roelof Rosendal (Udd, drum). The concert was received with great enthusiasm.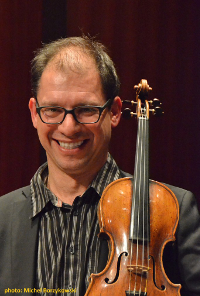 Bert Vos, violin
His Instrument a 1690 Jacobs (Amsterdam) violin
Bert Vos, violinist, graduated from the Rotterdam Conservatory and continued his studies as performer at the Rubin Academy in Israel.
He was invited to play in the International Youth Orchestra directed by Lorin Maazel; followed Master-classes in New York and Stuttgart; became a member of the Gertler String Quartet, Tel Aviv (winner of the first prize of the Tel Aviv chamber music competition) and became a member of the Amsterdam-based Escher Ensemble and RBO Sinfonia.
He plays with Sexteto Canyengue and the Kraayenhof Tango Ensemble under the direction of bandeonist Carel Kraayenhof. Founder and the leader of the klezmer group The Shtetl Band Amsterdam, he also promotes the work of his mother, the writer Ida Vos.
About Novaya Shira he says:
"If I have to say why I love to be part of Novaya Shira, I would start with one word: Shura! I enjoy the musicianship of everybody in this ensemble. I experience in our collaboration an interesting tension between klezmer and classical music."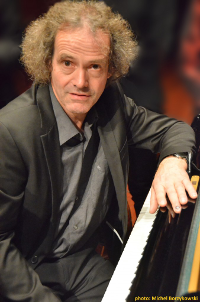 Paul Prenen, piano, arrangements
Paul Prenen (pianist and arrangements) studied piano at the Sweelinck Conservatory with Jan Wijn and Edith Grosz.
He has played, arranged and composed music for theatre, film and opera, (for "Het Werktheater", music -theatre productions of Frank Groothof; for Fréderique Spigt, films of Marja Kok and J. van Reijen and opera-productions of the Combattimento Consort and Opera Trionfo.
In 2006 he was nominated at the film festival in Utrecht for the Gouden Kalf of best film music.
Paul Prenen about Novaya Shira: "I come from a classical background as a pianist, and my interest lies in finding the essence of the traditional repertoire. I like to explore the realm of freedom within traditional music and I try to be a resource to renew old treasures and to be part of Shura's new creations."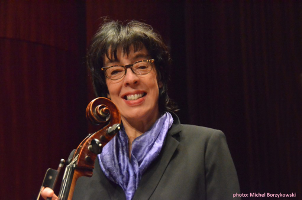 Maaike Roelofs, cello
Maaike Roelofs, cellist, studied cello and baroque-cello with Anner Bijlsma in Amsterdam and Bremen.
Her musical preferences include baroque, classical and contemporary music.
She is a member of the Cello-quartet Julius Klengel (with members of the Concertgebouw Orchestra) and plays with several baroque ensembles (e.g. the Brabants Muziek College and the Barlheze Consort).
In the trio "Lienen an Locht", (repertoire: Jacques Brel and Hildegard Knef) she not only plays cello, but also performs as singer.
About her work with Novaya Shira:
"The warmth between all of us is an important reason why I love to work within Novaya Shira. This atmosphere lets everyone shine in his\her own light. I am inspired by Shura's singing, exploring this new musical Jewish world through improvisation".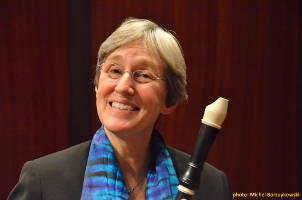 Marjolijn van Roon, recorder
Marjolijn van Roon, recorder-player (co-producer of Novaya Shira), graduated as soloist from the Utrecht Conservatory and performed in Europe, the USA and Japan.
She graduated 'cum laude' at the Utrecht University as a musicologist and, since 1980, has trained and coached musicians for their professional career at the Artez-Conservatory.
She explored most of the varied repertoire for recorder, from early music to contemporary music, also through improvisations and unusual arrangements of early music (e.g. 'Silk', her CD production, enriched by her own poetry).
About Novaya Shira, she would like to say:
"Our ensemble has developed in the last years under Shura's inspiring leadership. Shura's philosophy of life is about harmony and human collaboration and it is therefore not a surprise that her work with us is a mixture of hard work, striving for the best and at the same time searching for a harmonious and musical cohesion. I feel honored to be her co-producer and to work in Novaya Shira, to find new musical landscapes within the new Yiddish songs she has composed. I love the alternation of arrangements and improvisations, discovering new expressions of Jewish music."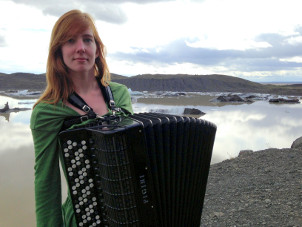 Erica Roozendaal, accordion
Erica started playing the accordion at the age of 8. After a short study accordion and bandoneon in Enschede and Rotterdam, she moved to Copenhagen to focus on the bachelor and master classical accordion at the Royal Danish Academy of Music with the renowned professor James Crabb. Afterwards she completed a second master with Frode Haltli in Oslo.
Erica has a broad musical interest and regularly works with (young) composers. She concentrates on contemporary music but also works with baroque and folk music. She often performs as a soloist and has been artistic director for the festival 'The Accordeon' (The Accordion) since 2015.
Erica also plays in Shtelt Band Amsterdam.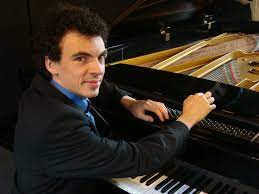 Kimball Huigens, piano
Kimball Huigens studied piano at the Conservatory of Amsterdam with Håkon Austbø. Additionally, he followed lessons from, among others, Bernd Brackman, Peter Feuchtwanger and Rudolf Jansen. He also followed masterclasses in Berlin from Yelena Richter, teacher at the Moscow Conservatory.
Kimball regularly gives concerts with singers and choirs. Furthermore, he performed with numerous soloists from the Concertgebouw Orchestra, with the Mondriaan Quartet and with members of the Netherlands Philharmonic Orchestra.
Kimball also regularly plays piano recitals with romantic and modern solo repertoire. Among his favorite composers are Bach, Brahms, Beethoven, Bartok, Messiaen and Shostakovich. Various contemporary composers, Allan Segall, Thomas Larcher, among others, trusted him with Dutch- or world premieres of their works.